Personal page
Introduction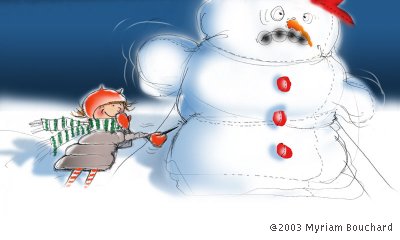 Welcome to my Web page. Here you can find informations about the projects I'm currently working on as a hobby. I live in the Québec's province (Canada). I have an electrical engineering formation.
I maintain a site dedicated to the promotion of Jazz for the Quebec Area, Québec Jazz.
The drawing to the right is done by Myriam Bouchard.
Projects descriptions
Emulator and simulator for 8051 microcontrollers


«CSR Configuration ROM» viewer for FireWire (IEEE-1394) devices


Daemon to host IEC61883-1 isochronous plugs on a FireWire (IEEE-1394) node


«DockApp» E-mail notification program for POP3 and IMAP4 servers


«DockApp» Analog clock and calendar


Linux distribution that I created, based on LFS


My personal aviation page (photos)


---
About this site
Last modified: Sat Nov 30 20:40:02 UTC 2013